Certificate of Continuing Education According to the Sachverständigenordnung (Expert Regulations) of the HWK (Chamber of Crafts) Oldenburg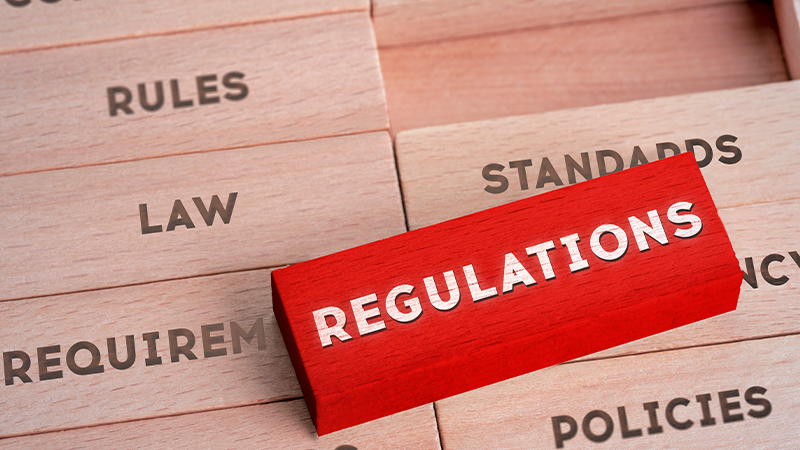 Guidelines on the Mustersachverständigenordnung
(Expert Regulations) of the Zentralverband des Deutschen Handwerks (German Confederation of Skilled Crafts)
For each publicly appointed and certified expert the HWK (Chamber of Crafts) keeps a "continuing education account". This account includes information about the number of the continuing education points which have been gained, the dates, the duration and the topics of the training courses, which have been visited, and the number of continuing education points for each course.

With regard to an appointment of five years, publicly appointed and certified experts have to provide evidence that they have gained 75-125 continuing education points in total, i.e. 15-25 continuing education points per year of appointment.

As a principle, continuing education points can only be credited for the settlement period, in which they have been acquired. It is possible to acquire continuing education points by participating in advanced training courses in the following areas:
a. Expert knowledge
b. Law
c. Other subject areas of experts (e.g. rhetoric, mediation)
For activities as lecturer, author etc. the aforementioned applies.
| | |
| --- | --- |
| Duration of Event | Number of Continuing Education Points |
| Two hours | 2 points |
| Half a day | 4 points |
| 1 day | 8 points |
| Each additional day | 9 points |
Accordingly, the continuing education points in joinery are as follows.
2021
| | | |
| --- | --- | --- |
| Designation | Course Duration | Points |
| HWK (Chamber of Crafts) Oldenburg, Lecturer in the Preparation Course for Future Master Joiners | 2 day | 16 |
| HWK (Chamber of Crafts) Ulm, TRGS 519 Course on Asbestos Cement Products | 2 days | 16 |
| iBAT Hannover, Advanced Training for Installer Companies in Accordance with the Requirements Profile of the Bavarian State Office of Criminal Investigation | 8 hours | 8 |
| Extragroup GmbH, Comparison of Digital Measurement Products, Online Seminar | 2 hours | 2 |
| German Association of Parquet Flooring and Floor Technology, German Expert Conference for Parquet Flooring and Floor Technology | 2 days | 16 |
| 2021 | 7,5 days | 58 |
2020
| | | |
| --- | --- | --- |
| Designation | Course Duration | Points |
| HWK (Chamber of Crafts) Oldenburg, Lecturer in the Preparation Course for Future Master Joiners | 2 day | 16 |
| Online Training Courses |   |   |
| SCM Berlin, "Be smart! High-Quality Video Productions with the Smartphone" | 3 hours | 2 |
| Innoperform Webinar 9, The Amendment of the Ventilation Standard DIN 1946-6 (Ventilation in Bathrooms) | 4 hours | 4 |
| 2020 | 2,5 days | 22 |
2019
| | | |
| --- | --- | --- |
| Designation | Course Duration | Points |
| HWK (Chamber of Crafts) Oldenburg, Lecturer in the Preparation Course for Future Master Joiners | 2 day | 16 |
| Industrie Klebstoffverband e. V. (Industrial Adhesives Association), 35th TKB Conference, Cologne | 1 day | 8 |
| Dr. Schutz Group, Workshop on PU Surfaces | 2 day | 17 |
| HWK (Chambers of Crafts) Oldenburg, Bremen, Ostfriesland and Osnabrück, Expert Conference, Bramsche | 1 day | 8 |
| 2019 | 6 days | 49 |
2018
| | | |
| --- | --- | --- |
| Designation | Course Duration | Points |
| TÜV Nord, Visual Routine Inspections of Safe Playgrounds and Playground Equipment | 1 day | 8 |
| iBAT Hannover, Expert Conference Joinery | 2 day | 17 |
| HBZ Münster, Certificate of Competence in Wood Preservation in Buildings | 10 day | 80 |
| HWK (Chamber of Crafts) Oldenburg, Lecturer in the Preparation Course for Future Master Joiners | 2 day | 16 |
| HWK (Chambers of Crafts) Oldenburg, Bremen, Ostfriesland and Osnabrück, Expert Conference, Wilhelmshaven | 1 day | 8 |
| Thünen Institut Hamburg, Insect Identification | 1 day | 8 |
| iBAT Hannover, Symposium Window Construction | 1 day | 8 |
| 2018 | 6 days | 49 |
2017
Designation
Course Duration
Points
Kreishandwerkerschaft Vechta, The New Construction Contract Law 2018
1 day
8
iBAT Hannover , Expert Conference Joinery
2 day
17
Thünen Institute Hamburg, Identification of Wood Species in Window Construction
1 day
8
Akademie Schloss Raesfeld NRW, Expert Opinions on Mould Infestation in Practice and in Court
1 day
8
iBAT Hannover, Regular Training Course According to National Standard Specifications
1 day
8
Industrie Klebstoffverband e. V, (Industrial Adhesives Association), 33th TKB Conference, Köln
1 day
8
HSÜV, Holzschutz-Überwachungsverband e.V., Lastrup
Fight against real house sponge
1 day
8
HWK (Chamber of Crafts) Oldenburg, Lector in the preparation course for prospective master joiners
2 days
16
Thünen Institute Hamburg, Macroscopic and microscopic determination of wood-destroying mushrooms
2 days
17
2017
12 days
98
2016
Designation
Course Duration
Points
Remmers Akademie, esd-coating, electostatic discharge
1 day
8
Ifs Köln, How to formulate the opinion?
1 day
8
iBAT Hannover, Expert Conference Joinery
2 days
17
ZVP Expert Meeting on Parquet and Floor Technology, Kassel
1 day
8
6. Buildingday of Court in Hamm
1 day
8
Expert Conference of the HWK (Chambers of Crafts) Oldenburg, Bremen, Ostfriesland and Osnabrück in Leer
1 day
8
Tischlerverband NRW, wood flooring and parquet by DIN 18356
1 day
8
HWK (Chamber of Crafts) Oldenburg, Lecturer in the preparation course for prospective master joiners
2 days
16
Kreishandwerkschaft Vechta, " digital tender"
1/2 day
4
Remmers Akademie, current stade of technology
wooden doors and window
1 day
8
Remmers Akademie, current stand of technology
wooden stair painting
1 day
8
Leibnitz Universität Hannover, Optical Forensic Damage Analysis 2016
2 days
17
Remmers Akademie, current stand of technology
building seal and building restoration
1 day
8
Remmers Akademie, current stand of technology
building protection
1 day
8
Industrie Klebstoffverband e. V, (Industrial Adhesives Association), 32th TKB Conference, Köln
1 day
8
2016
17,5 days
142
2015
Designation
Course Duration
Points
HWK (Chamber of Crafts) Oldenburg, Lecturer in the preparation course for prospective master joiners
4 x ½ day
16
Technical University Dortmund, Certified Fastening Technician
2 days
17
Industrie Klebstoffverband e.V. (Industrial Adhesives Association),
31st TKB Conference
1 day
8
iBAT Hannover, Expert Conference Joinery
2 days
17
iBAT Hannover, Conference on Window Construction
1 day
8
Joiners' Guild North Rhine-Westphalia, Expert Conference
1 day
8
iBAT Hannover, ETA System Training: Wooden Stairs with Reduced Stage and Stringer Thickness
1 day
8
Expert Conference of the HWK (Chambers of Crafts) Oldenburg, Bremen, Ostfriesland and Osnabrück 
in Bremen
1 day
8
EVVA, Certification and Partner Training on Electronic Locking Systems in Krefeld
3 days
26
ZVPF Conference of the Bundesfachgruppe Holz (National Specialist Group Wood)
1 day
8
2015
15 days
124
2014
| | | |
| --- | --- | --- |
| Designation | Course Duration | Points |
| HWK (Chamber of Crafts) Oldenburg, Lecturer in the preparation course for prospective master joiners | 4 x ½ days | 16 |
| Industrie Klebstoffverband e.V. (Industrial Adhesives Association), 30th TKB Conference | 1 day | 8 |
| iBAT Hannover, Expert Conference Joinery | 1 day | 8 |
| TÜV Rhineland, Smoke Alarm Specialist | 1 day | 8 |
| ZVP Expert Meeting on Parquet and Floor Technology | 2 days | 17 |
| iBAT Hannover (in Lingen), Legally Compliant Construction of Wooden Stairs | 1 day | 8 |
| iBAT Hannover, ETA System Training: Wooden Stairs with Reduced Stage and Stringer Thickness | 1 day | 8 |
| Kreishandwerkerschaft (Guild of Master Craftsmen) Vechta, 16 Practical Ways to Resolve Payment Demands Successfully | 1 day | 8 |
| Leibnitz University Hannover, Optical Forensic Damage Analysis | 2 days | 17 |
| HWK (Chamber of Crafts) Oldenburg, Rhetoric Course | 2 days | 17 |
| 2014 | 14 days | 115 |
2013
| | | |
| --- | --- | --- |
| Designation | Course Duration | Points |
| HWK (Chamber of Crafts) Oldenburg, Lecturer in the preparation course for prospective master joiners | 4 x ½ days | 16 |
| iBAT Hannover, Constructor Course according to DIN 18104-1 | 1 day | 8 |
| iBAT Hannover, Constructor Course according to DIN 18104-2 | 1 day | 8 |
| iBAT Hannover, Emergency Opening of Windows and Doors | 1 day | 8 |
| ZVP Expert Meeting on Parquet and Floor Technology | 2 days | 17 |
| Ifs Cologne, Experts in Extrajudicial Dispute Resolution | 1 day | 8 |
| iBAT Hannover, Conference on Window Construction, Sound Insulation and Burglar Resistance | 1 day | 8 |
| Conference on Security North Rhine-Westphalia 2013 | 1 day | 8 |
| Akademie Schloss Raesfeld/North Rhine-Westphalia, How to produce an Expert Opinion for Liability Insurers | 2 days | 17 |
| 2013 | 12 days | 98 |
2012
Designation
Course Duration
Points
HWK (Chamber of Crafts) Oldenburg, Lecturer in the preparation course for prospective master joiners
4 x ½ days
16
Woca Denmark, Colouring of Wood
1 day
8
Akademie Schloss Raesfeld/North Rhine-Westphalia,
Compensation of Court-Appointed Experts
1 day
8
iBAT Hannover, Conference Interior Fitting
1 day
8
iBAT Hannover, Expert Conference
2 days
17
Akademie Schloss Raesfeld/North Rhine-Westphalia,
Digital Photography for Experts
1 day
8
3rd Troisdorf Expert Colloquium
½ days
4
4th Troisdorf Expert Colloquium
½ days
4
Würth, Theoretical and Practical Plug Technology
1 day
8
Uzin AG, Focus Parquet
1 day
8
2012
11 days
89
2011
| | | |
| --- | --- | --- |
| Designation | Course Duration | Points |
| ZVP Expert Meeting on Parquet and Floor Technology | 2 days | 17 |
| ZVP Conference of the Bundesfachgruppe Holz (National Specialist Group Wood) | 2 days | 17 |
| IFT Rosenheim, Expert Forum on Window Construction | 1 days | 8 |
| Akademie Schloss Raesfeld/North Rhine-Westphalia, Experts III | 2 days | 17 |
| Akademie Schloss Raesfeld/North Rhine-Westphalia, Window Installation | 1 day | 8 |
| iBAT Hannover, Application Seminar for Experts I | 2 days | 17 |
| iBAT Hannover, Application Seminar for Experts II | 2 day | 17 |
| 4th Troisdorf Expert Colloquium | ½ days | 4 |
| iBAT Hannover, Expert Conference | 2 days | 17 |
| 2011 | 13 days | 110 |
2010
Designation
Course Duration
Points
Akademie Schloss Raesfeld/North Rhine-Westphalia, Experts
I Basic Seminar
2 days
17
Akademie Schloss Raesfeld/North Rhine-Westphalia, Experts
II Advanced Seminar
2 days
17
2010
4 days
34
2006
| | | |
| --- | --- | --- |
| Designation | Course Duration | Points |
| QUO VADIS, Participation 5th International Forum on Flooring | 1 day | 8 |
| Firma Stauf, Workshop on Surface Preparation | 1 day | 8 |
| 2006 | 2 days | 16 |
2001-2006
Interior fitting of luxury yachts, mainly abroad
---
2001
Preparation Master Craftsman, Holzfachschule (Technical College Wood Technology) Bad Wildungen
Master Craftsman Diploma at the Handwerkskammer (Chamber of Crafts) Kassel
---
2000
CNC Course, Kreishandwerkerschaft (Guild of Master Craftsmen) Vechta
Effect Finish, FHM Fachschule Holztechnik (Technical College Wood Technology) Melle
---
1998
Journeyman's Certificate in Joinery